Engadin hiking holidays: Discover a natural paradise.
Being out and about in nature: What does that mean to you? Are you looking forward to peace and quiet during long hikes on your Engadin hiking holidays? Do you love that rewarding feeling of reaching the summit? Are you a thrill-seeker? Samnaun offers some of the best hikes in Switzerland for all tastes and ability levels – all set in the beautiful scenery of the Eastern Alps.
Swiss hiking adventures in our verdant high valley
With its 250 kilometres of signed routes, Samnaun offers some of the most varied hiking areas in the Eastern Alps and Engadin. Hiking here in summer opens up a diverse world of flora and fauna in a unique mountain setting, which you can explore during wonderful tours for all ability levels. How about a leisurely hike for the whole family, a fascinating educational trail, or a demanding high-Alpine summit challenge? When you spend your vacation in Switzerland with us, we'll give you all our secret tips for hiking and biking around our hotel in Engadin!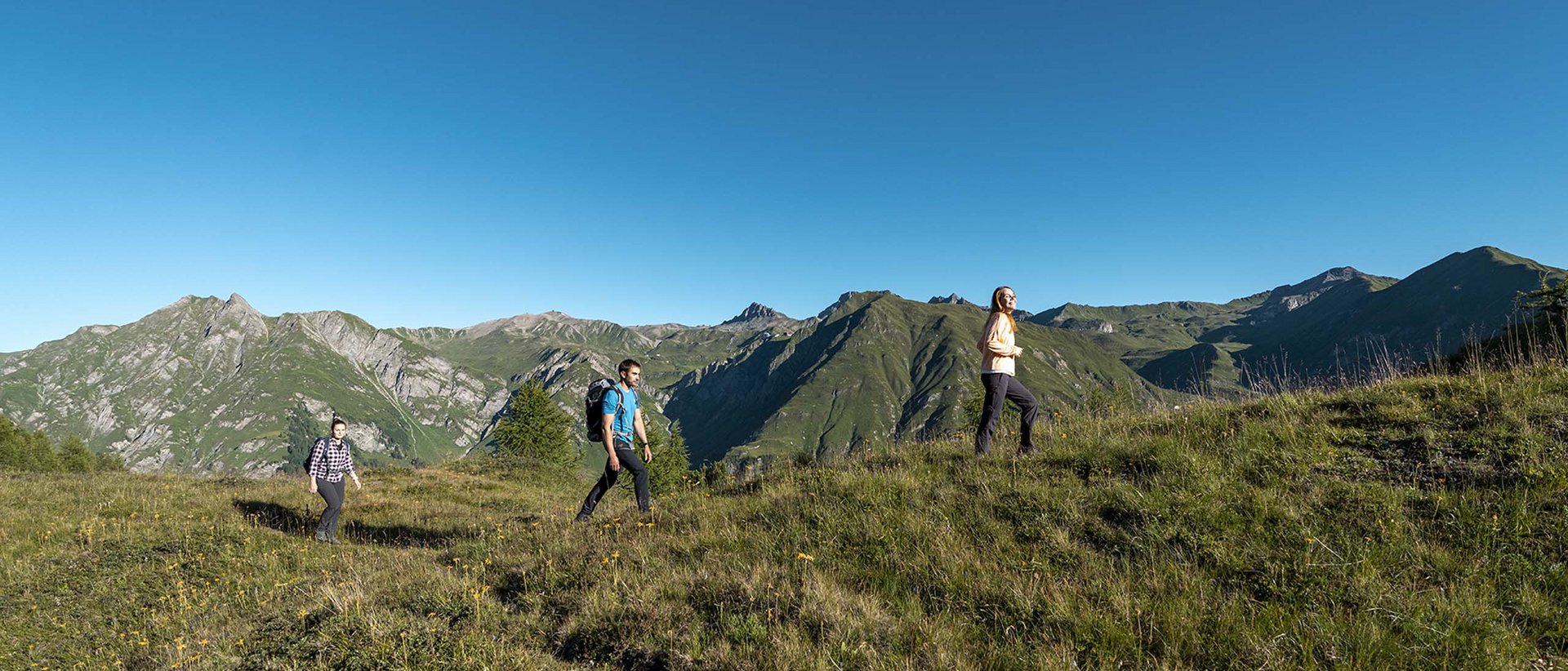 Reach the highest heights in good company
Do you want to come to Engadin for hiking adventures where you discover the best of Samnaun's mountains and try something a little bit different? That's no problem: After all, the Hangl sports guides are absolute pros when it comes to anything to do with nature and the great outdoors. They're the ideal companions for your hike – and best of all, they're real locals and know all the best spots. Sign up at our hotel for guided mountain hikes or Nordic walking tours for beginners or advanced walkers, or let us take you on a sightseeing tour with the mountain lifts in Engadin. Hiking around Samnaun holds so many treasures in store – we can't wait to show them to you!