Samnaun, Switzerland:
a ski resort to fall in love with
Nestled in the breathtaking Alps, Samnaun in Switzerland is a ski resort that offers an unforgettable skiing experience for both beginners and seasoned enthusiasts alike. With the 239 kilometres of pristine slopes in the combined Samnaun/Ischgl ski resort, the charming village atmosphere, and a wide range of activities, Samnaun is a must-visit destination for anyone looking to embark on a thrilling ski adventure on their winter vacation in Switzerland.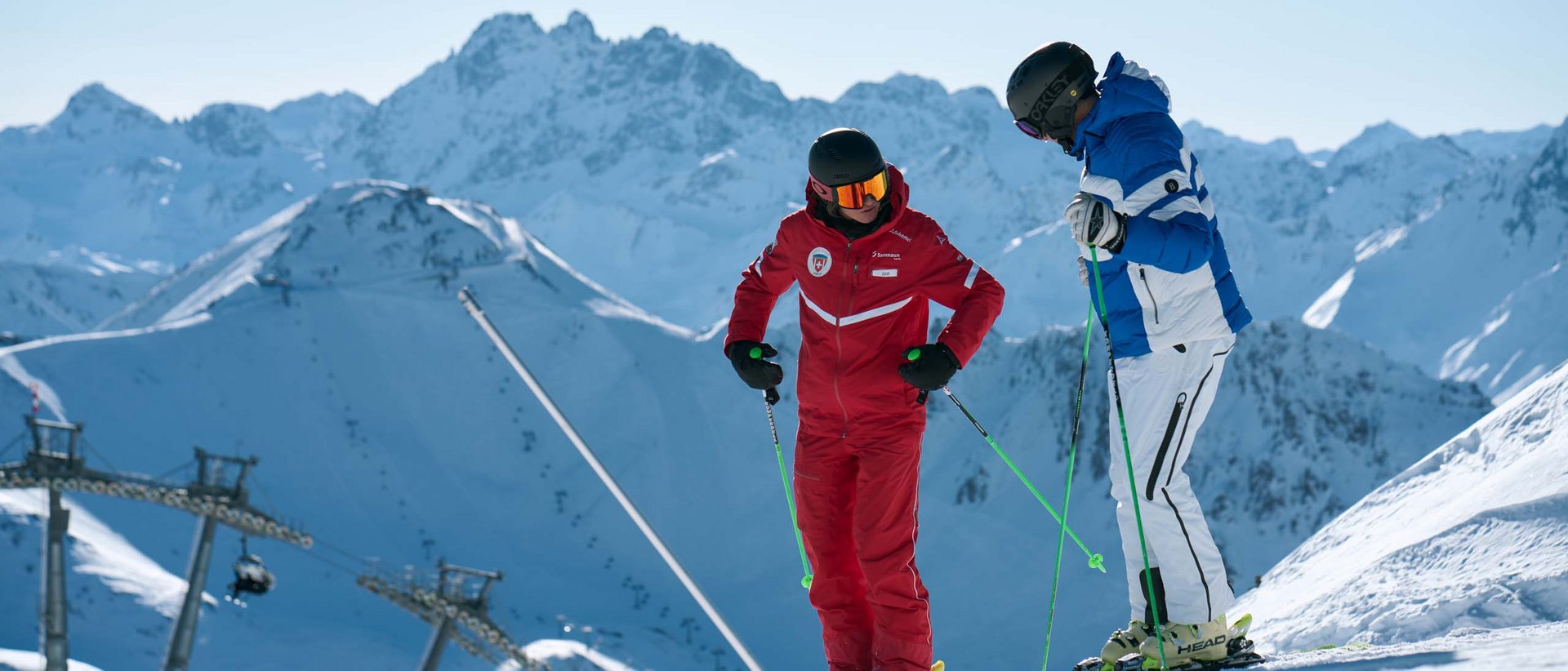 Skiing fun for everyone at our favourite Swiss ski resort!
As a leading Switzerland ski resort, Samnaun boasts a variety of ski slopes catering to all skill levels. Whether you're a novice skier or an advanced daredevil, you'll find the perfect slope to suit your needs. The Hangl family are real winter sports experts and will be more than happy to share their expertise, insider tips, and tricks with you. And our ski and snowboard school offers lessons for all ages and ability levels – whether you want to learn the basics or refine your technique before hitting the black runs!
Much more than just skiing
In addition to skiing, Samnaun offers a plethora of other winter activities. Experience the thrill of snowboarding, go ice skating on a frozen lake, or try your hand at cross-country skiing. For those seeking a more leisurely experience, take a scenic sleigh ride through the snow-covered landscape or unwind in the spa of our wellness hotel in Samnaun. Whatever your preference, there's no shortage of things to do here.
Discover all the variety of Switzerland at our ski resort
After a day on the slopes, take some time to explore the quaint village and soak up the scenic beauty that surrounds you. With its traditional Swiss architecture, fantastic duty-free shopping deals, and restaurants serving hearty Swiss cuisine, Samnaun provides a truly picturesque setting for relaxation and rejuvenation. So, pack your bags, grab your skis, and get ready to experience Swiss winter magic. Many people say Samnaun is the best ski resort in Switzerland – and we can't help but agree.