Your hotel in Engadin – since 1925
Traditional blends with contemporary, warm hospitality meets modern comfort – at our hotel in Engadin, a holiday tailor-made to suit your tastes and pace awaits you. Working as a family team helps us pool our strengths and ensures that you feel right at home during every second of your time at our hotel in Engadin. We can't wait to welcome you to our wellness hotel in Samnaun soon!
Benefit from our expertise
We love sharing our expert knowledge with you – especially when it comes to skiing. Upholding tradition, never shying away from progress, and keeping in step with the times – we strive to give you an enriching holiday experience every day. Sport- & Wellnesshotel Post isn't just a hotel in Engadin, it's a holiday home that you'll want to return to again and again. Thanks to our close cooperation with our ski and snowboard rental and the expertise of our highly qualified ski instructors and hiking guides, you'll enjoy an up-close experience of our homeland. Hike, bike, and ski around our hotel in Switzerland and discover a natural adventure playground!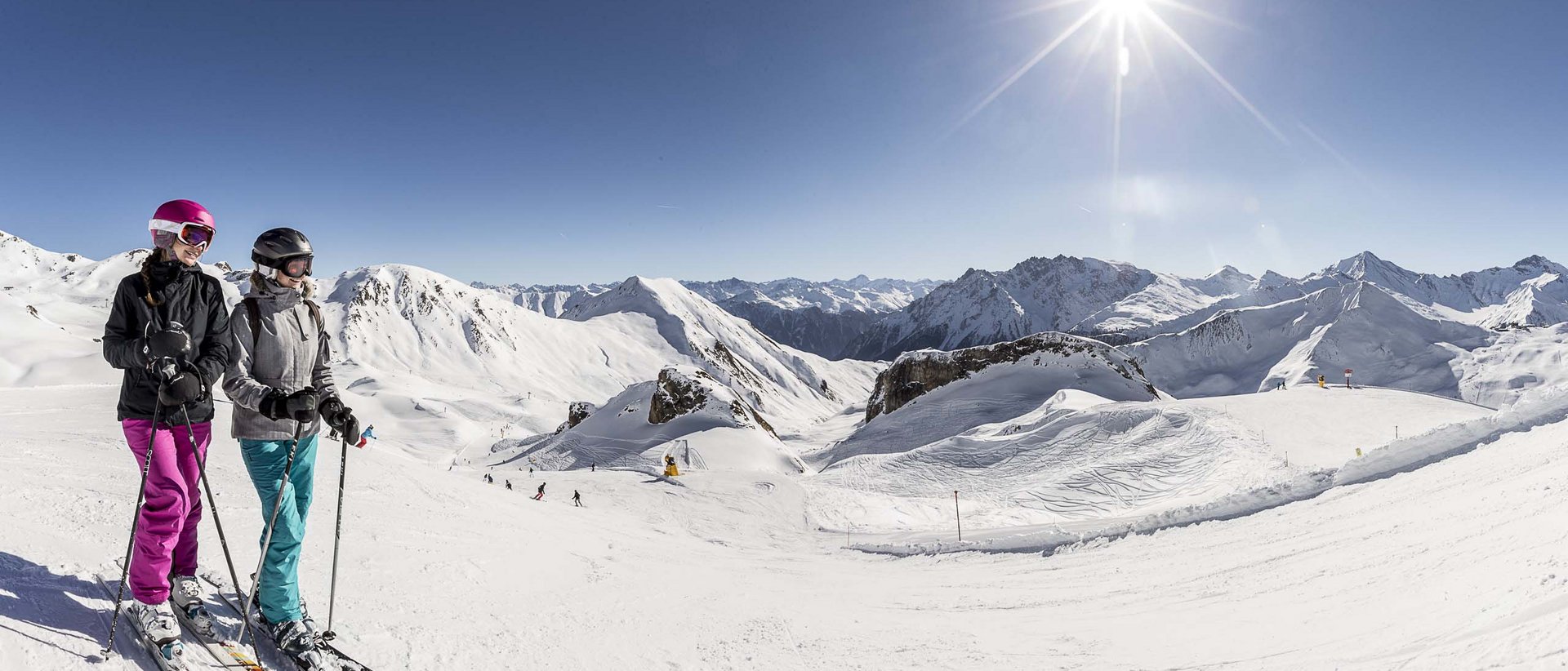 Hotel Post in Samnaun: a hotel with heart
When you stay with us, you'll soon realise: Our guests are part of the Hangl family. What goes without saying here? That we'll give you personal, tailored service. That also includes sharing our ski expertise, snow-how, and enthusiasm for Samnaun with you. We're not only hoteliers, but also your Hangl sport guides who accompany you down the ski slopes or up to the summits. Our tip: Let's explore nature together – we know our cross-border hiking and ski arena like the back of our hands and will share the loveliest spots around our hotel in Engadin with you. As your personal guides, we'll show you the most amazing ski runs, the best refreshment spots in Samnaun ski resort, and top-secret insider tips around our homeland – always adapted to your interests and existing knowledge. That's what we mean by tailor-made support. You simply have to experience it for yourself!