Our success story began in 1925: Farmer Josef Prinz and his wife opened one of the first guesthouses in the valley. The old farmhouse was transformed into Gasthaus Stammerspitze. After extensions and modernisations, leisure seekers could enjoy lodgings with full board, running hot and cold water, and central heating from 1933. The holiday hideaway was also home to a post office: and Sporthotel Post was born.
In those days, Johannes Hangl worked as a servant at the hotel and fell head over heels in love with the second-youngest daughter of the host family: Carolina, the village's first female ski instructor. They married in 1959 – and the young couple took over the hotel in Engadin. After that, six boys and a girl made their family complete. In the 1960s, our home became a dream destination for more and more visitors from all around the globe. The next generation were also passionate about the family business and the hotel grew step by step – without losing its familial warmth.
Feet on the ground and eyes on the world
If you've met us Hangls, you'll know that standing still just doesn't come naturally to us. Over the years, the Hangl world has undergone various renewals and changes. What has always stayed the same? Our enthusiasm for winter sports, which you'll feel throughout the hotel, and our heartfelt hospitality.
Experience it for yourself when you visit us!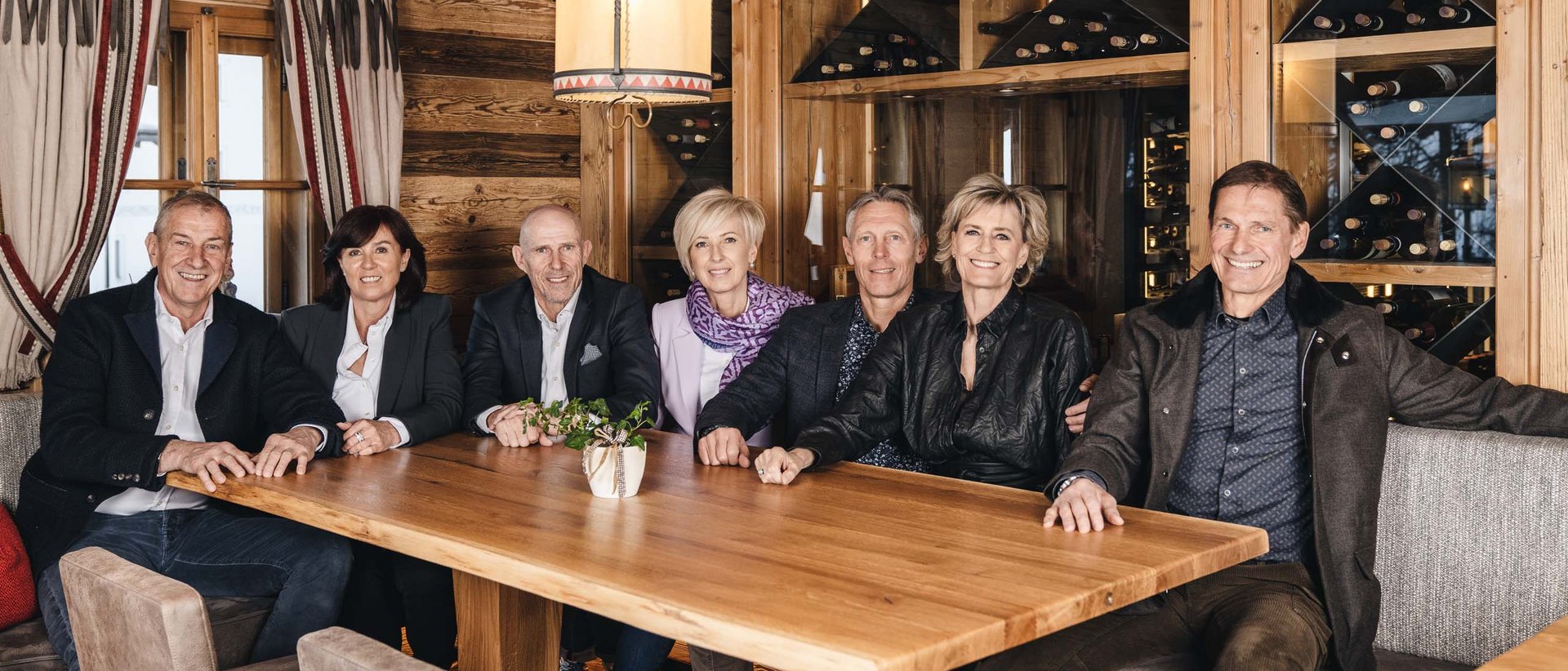 Welcome to your home for your holiday
A genuine smile, plans for the future, and an eye for details – our family has always valued the little things that make life so great. During your holiday at Hotel Post, you'll sense that we love what we do every moment. Look forward to individual service, personal contact, and secret insider tips in a cosy, modern ambience.
We look forward to personally welcoming you to Samnaun.
Your host and his pampering team at Hotel Post:
Sebastian Lumpi
CEO Sebastian Lumpi always has an open ear for his guests. Along with his pampering team at Sport- & Wellnesshotel Post, the friendly host is always happy to help and do all he can to make your stay in Samnaun just as you imagined it would be.