The easiest way to reach us
Amidst the mountains, in an extraordinary location at the heart of the Alps, in a duty-free paradise – welcome to Hotel Post in Samnaun, your holiday hideaway. Here's how to reach us!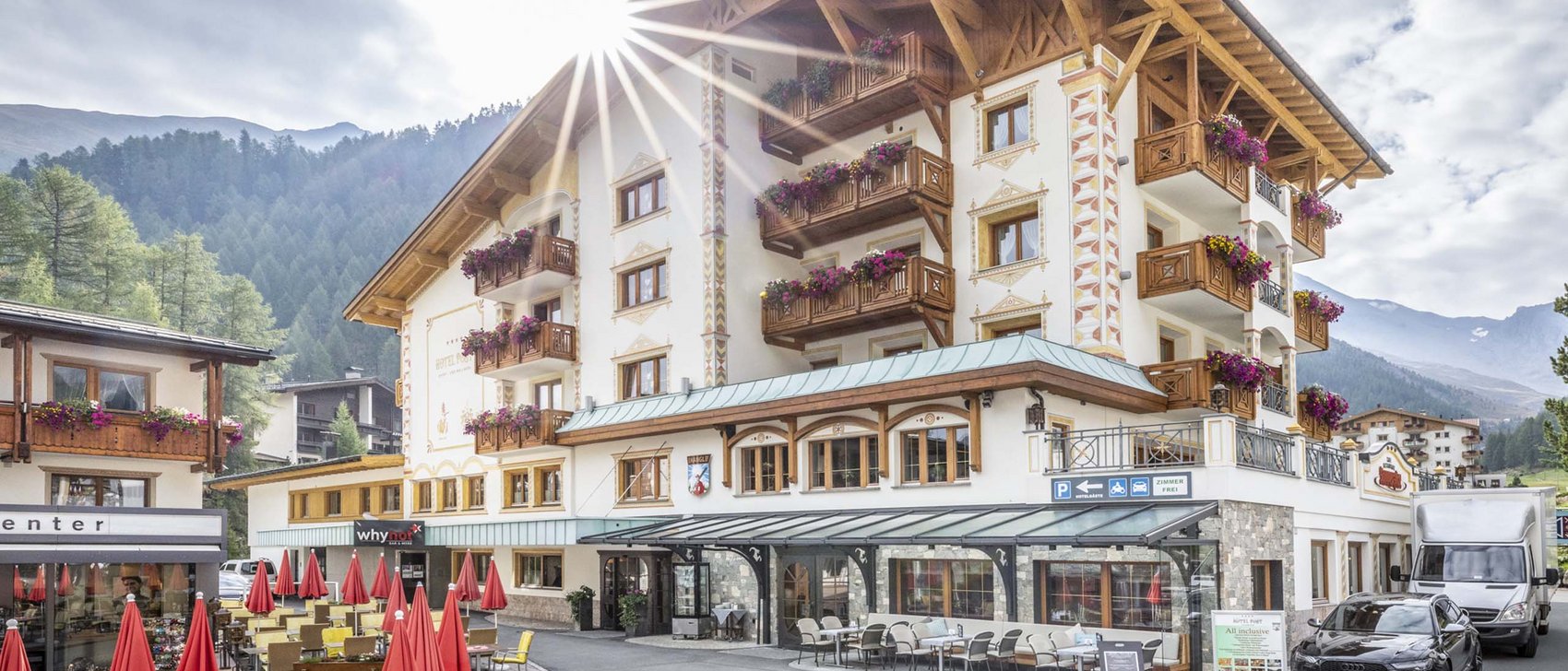 Sport- & Wellnesshotel Post
Sport- & Wellnesshotel Post
Winter
23/11/2023 to 01/05/2024
Many roads lead to Samnaun
From within Switzerland to Samnaun
from Zurich approx. 4h 10 min.
from Bern approx. 5h 10 min.
from Basel approx. 5h 10 min.
From Germany to Samnaun
from Munich approx. 5h 30 min.
From Austria to Samnaun
from Innsbruck approx. 3h
from Salzburg approx. 5h 20 min.
From Italy to Samnaun
from Trento via Innsbruck approx. 5h 35 min.
from Bolzano via Innsbruck approx. 5h 5 min.
Rail information
Swiss Railways – SBB
German Railways – DB
Austrian Railways – ÖBB
Italian Railways – Trenitalia
Bus information
Swiss PostBus
Airports in Switzerland
Zurich airport approx. 230km, 3h 30 min.
Bern airport approx. 384km, 4h 50 min.
Basel airport approx. 345km, 4h 30 min.
Airports in Germany
Munich airport approx. 242km, 3h 45 min.
Stuttgart airport approx. 325km, 4h
Airports in Austria
Innsbruck airport approx. 114km, 1h 40 min.
Salzburg airport approx. 292km, 3h 15 min.
Airports in Italy
Bolzano airport approx. 137km, 2h 25 min.
Bergamo airport approx. 281km, 3h 50 min.
Our exclusive pick-up service
Upon request, we will be happy to arrange a pick-up service from the airport or train station (Zurich, Munich, Innsbruck, Landeck, Scuol) for you.