Samnaun: shopping in a duty-free paradise
Samnaun and shopping simply go together – and best of all, it's duty-free. As Switzerland's only duty-free zone, our home awaits you with attractive prices all year round. The extraordinary variety of brands makes our village a panoramic shopping paradise surrounded by the (in our opinion) most beautiful mountains in the world.
Right on the doorstep of our hotel, you'll find the highest shopping mile in all Graubünden. More than 50 shops offer everything your heart could possibly desire. Shop duty-free and, as our guest, benefit from a 5% discount on an incomparable variety of brands in the Hangl world. Shopping bliss awaits: top-quality jewellery, elegant watches, or stylish fashion are available at top prices. You'll also find the finest perfumes, natural cosmetics by renowned brands, handmade souvenirs, and exquisite tobacco products and spirits.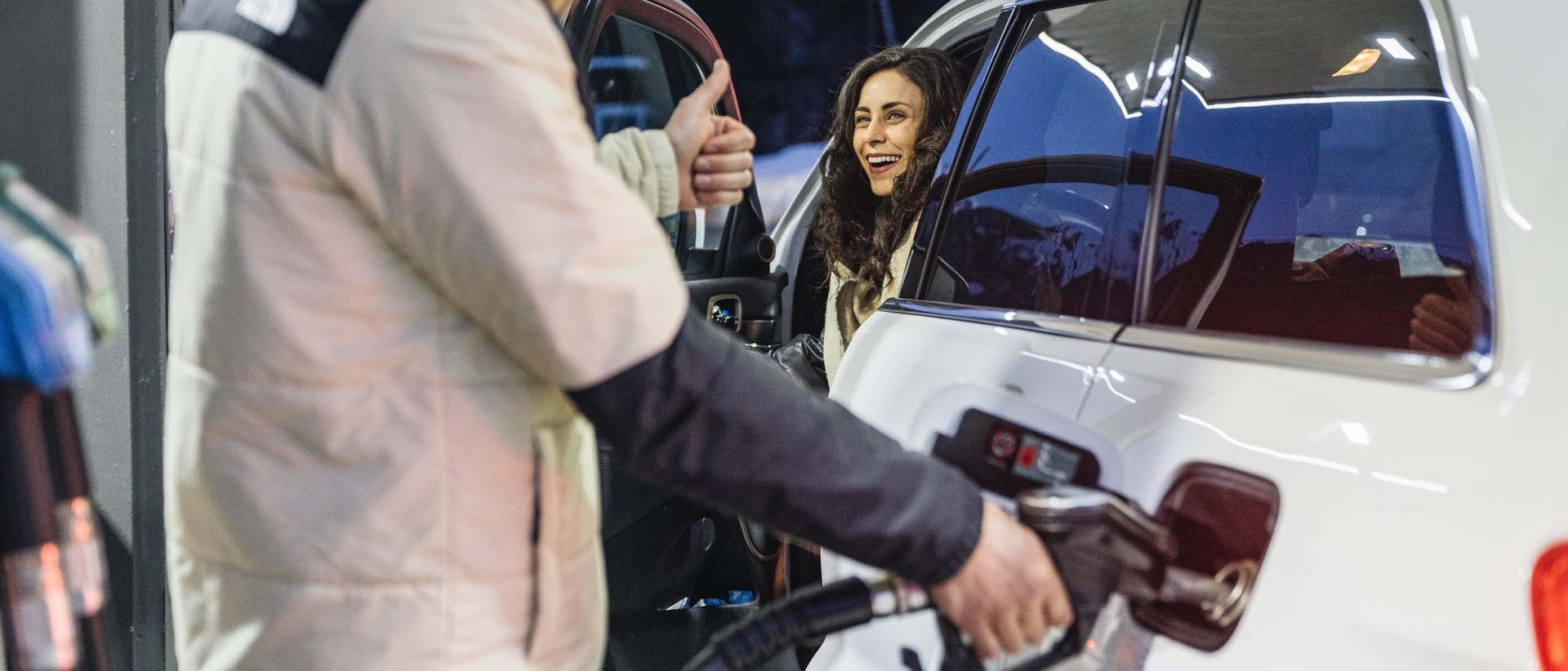 Did you know that you can also get petrol and diesel at unbeatable prices here in our duty-free area? That means you can enjoy even more fun on the bends! What are you waiting for?
Love duty-free, love Hangl
The best advice and top prices – all in one place. That's been our mission for decades. Duty-free shopping and fuel, top brands at unbeatable prices, excellent culinary experiences: Those are the areas of expertise of the Hangls, your host family – in addition to skiing, of course. That's why all six Hangl duty-free shops and the two Hangl fuel stations in Samnaun are the first port of call for everyone looking for top advice and the best price.
Irresistible shopping world
Duty-free shopping is sure to be one of the highlights during your holiday in Samnaun. As a guest at our hotels, you'll save an additional 5% on duty-free shopping in the Hangl world. You can also look forward to numerous discounts here in Samnaun, with various treats for shopping fans. Enjoy duty-free shopping bliss in all Hangl shops!
The quickest way to our duty-free zone
Have you always thought that skiing and shopping go together like chalk and cheese? Let us change your mind! You can reach Samnaun and the highest duty-free shopping mile on slope no. 60 or no. 80 – known as the duty-free runs. Treat yourself to a shopping tour in Hangl's duty-free centre and buy your favourite brands at fantastic prices.